Find Your Canyon Sandals Size
We offer unisex sizing to ensure a perfect fit for everyone. Follow these simple steps and consult our sizing chart to find your ideal sandal size.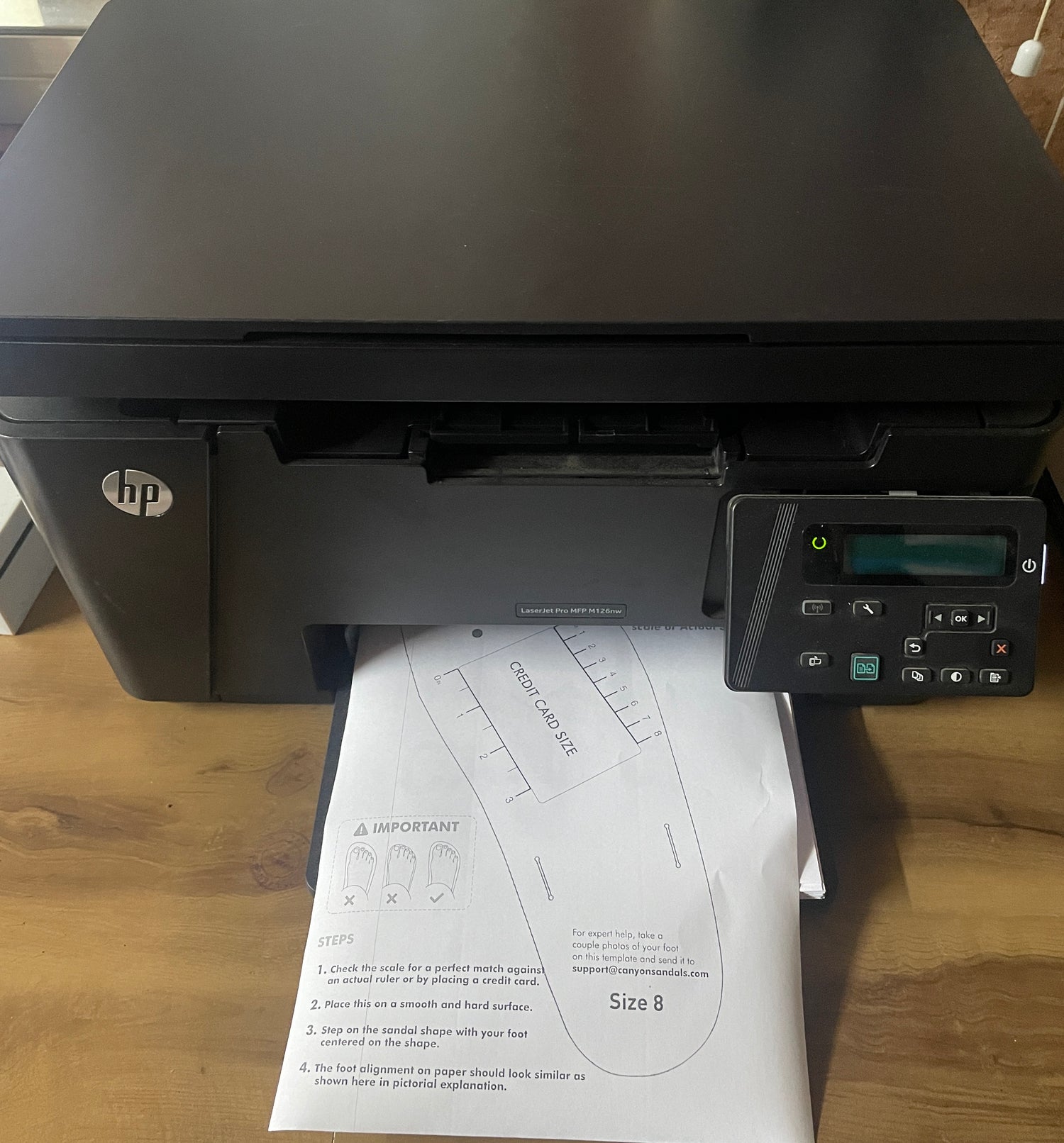 Print your Size Outline
To find your ideal fit for the Canyon Sandal, simply print your size outlines from the chart provided below. Remember to print at a custom scale of 100% for accurate measurements. Refer to our sizing chart to access all the Canyon Sandal Size Outlines available.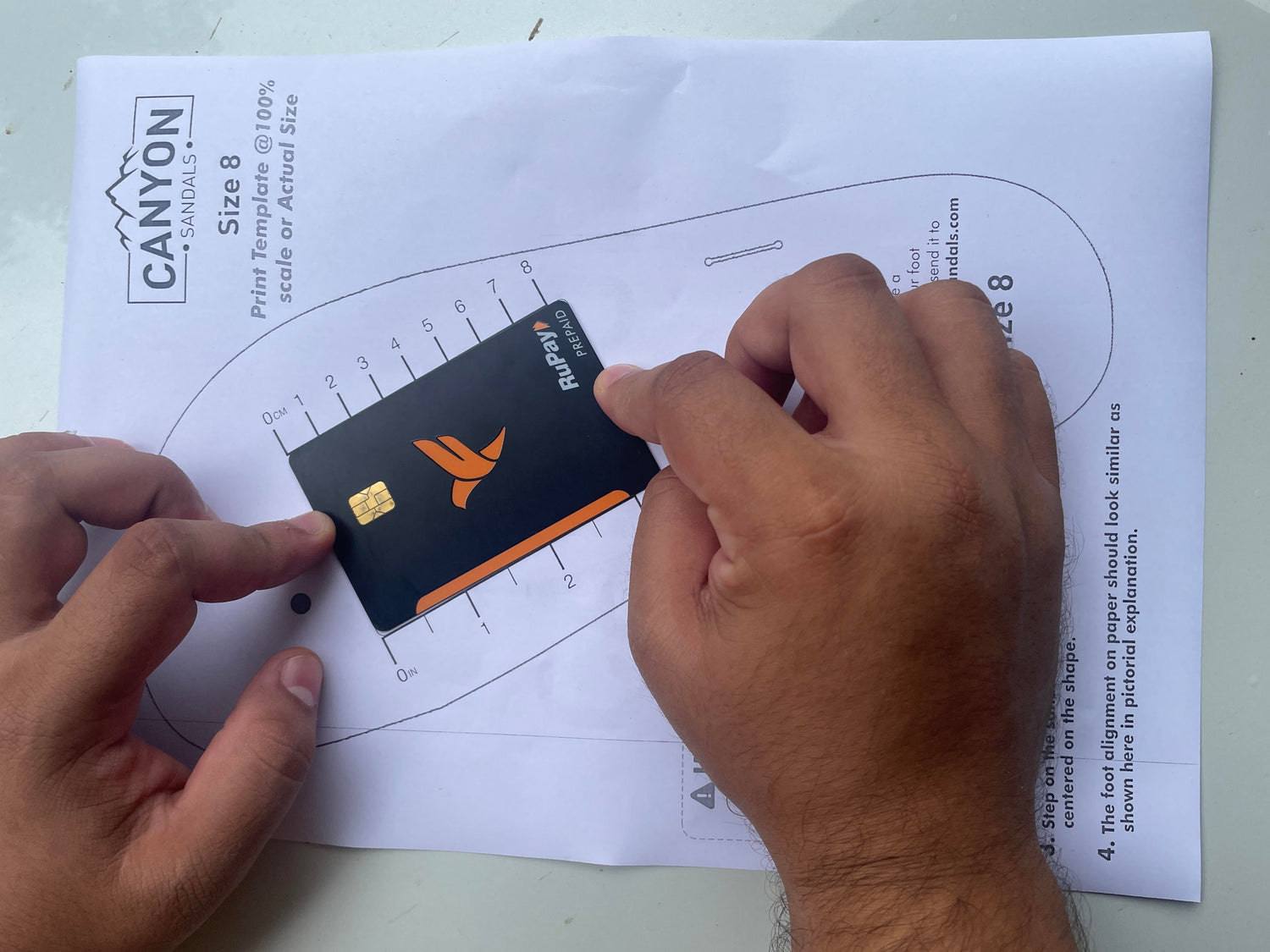 Ensure Size Accuracy
To confirm the correct printing of the size outline, use a ruler to verify each outline's measurements. You can also cross-check the printout against the provided scale or place your credit card in the blank layout for an additional reference.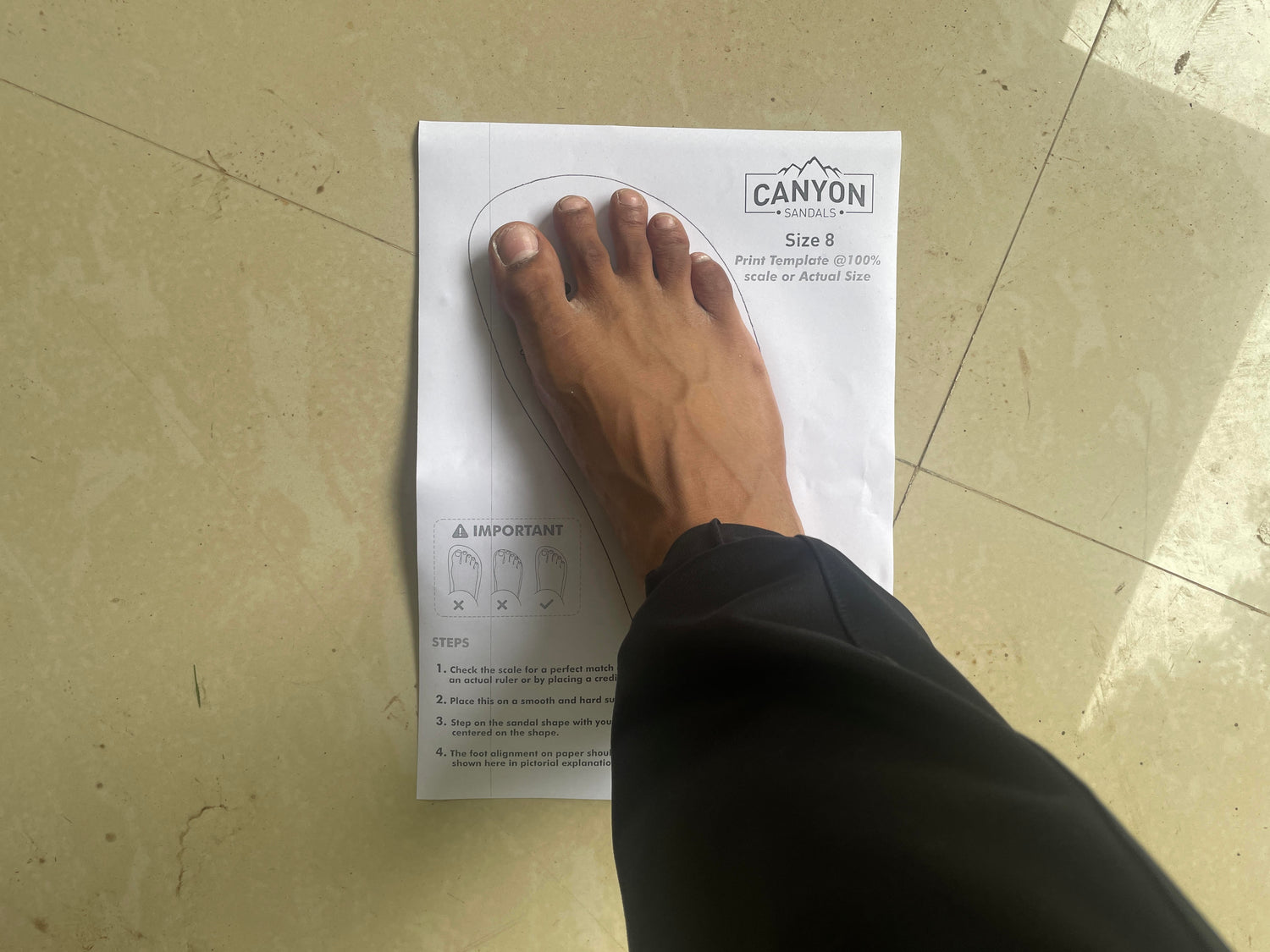 Finding Your Perfect Fit
To determine your best fit, place your foot within the outlined area on the printout. It is recommended to have a space of 4-8mm at the toe and heel of your foot within the outline. The solid outline on the printout corresponds to the exact outline of the sandal.
Canyon Sandals Sizing Chart